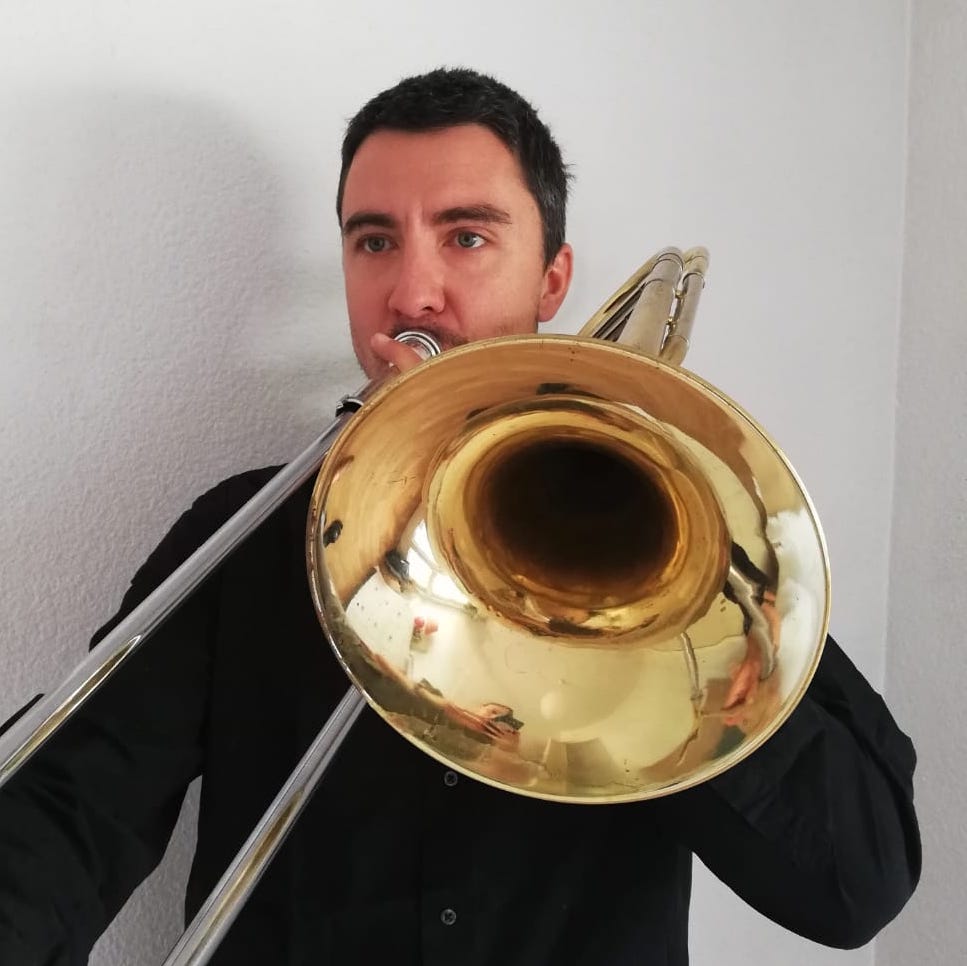 Eric DIOLLOT Trombone, Piano & Brass ensemble
Eric began to practice music at a small municipal school with Philippe Michelot. He entered the Conservatoire à Rayonnement Départementale de la Nièvre, class of Jean-Pierre Moutot, then the HEM of Geneva as tenor trombone in the class of Andréa Bandini and bass trombone in the class of Justin Clark. In 2016, he obtained his master's degree in music pedagogy at the HEM. 
In 2012, he took part in the international brass ensemble competition in Passau, Germany, where he won 3rd prize.
He plays for the Nevers City Concert Band, the Philharmonic Orchestra of the Nevers Concert Society and has also played for the OSR and in various orchestras in French-speaking Switzerland.
Since 2015, he has been teaching trombone and baritone at the Ecole de Musique Intercommunale du Pays de Gex (in Saint-Genis Pouilly). Since 2016, he has been teaching trombone-baritone and piano at the Maison de la Musique in Divonne-les-Bains. Depuis 2016, il enseigne le trombone-baryton ainsi que le piano à la Maison de la Musique de Divonne-les-Bains.